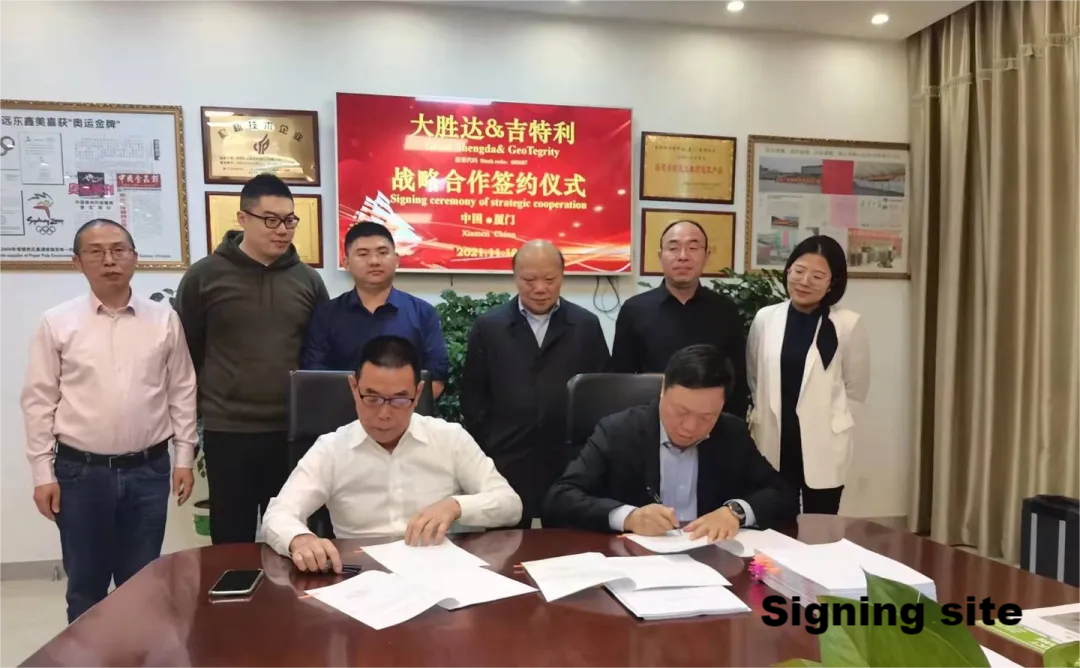 On November 18th, Zhejiang Great Shengda Packing Co., Ltd (hereinafter referred to as "Great Shengda") and GeoTegrity Ecopack (Xiamen) Co.,Ltd (hereinafter referred to as "GeoTegrity") signed a strategic cooperation at the headquarters of GeoTgrity. The two parties will give full play to their respective advantages and carry out in-depth cooperation in the field of biodegradable pulp environmental protection products, enhance the overall strength of both parties, and achieve win-win development. Leaders such as Fang Wuxiao, founder and party secretary of Shengda Group; Fang Nengbin, chairman of Shengda Group's, board of directors and chairman of Great shengda; and Su Binglong, chairman of GeoTegrity, attended the signing ceremony.
About GeoTegrity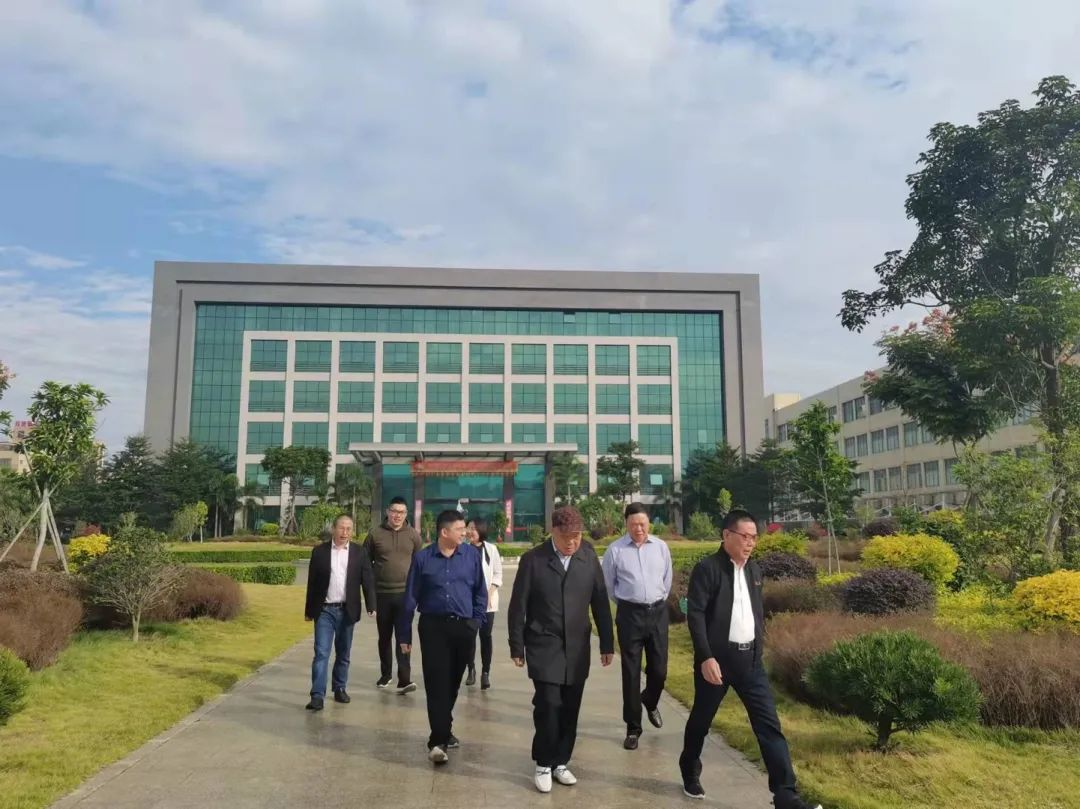 Founded in 2011, GeoTegrity is a national high-tech enterprise focusing on the manufacturing of pulp environmental protection food packaging equipment and process technology research and development. It uses sugarcane pulp, bamboo pulp and other raw materials to produce disposable degradable tableware. The environmentally friendly tableware produced by GeoTegrity has obtained ISO9001 international quality system certification and ISO1400 environmental certification, and meets international standard such as FDA, BPI, SGS and Japan Health Bureau. It is also a disposable degradable tableware supplier of the Ministry of Railways to control "white pollution of foamed plastics".
Leadership Speech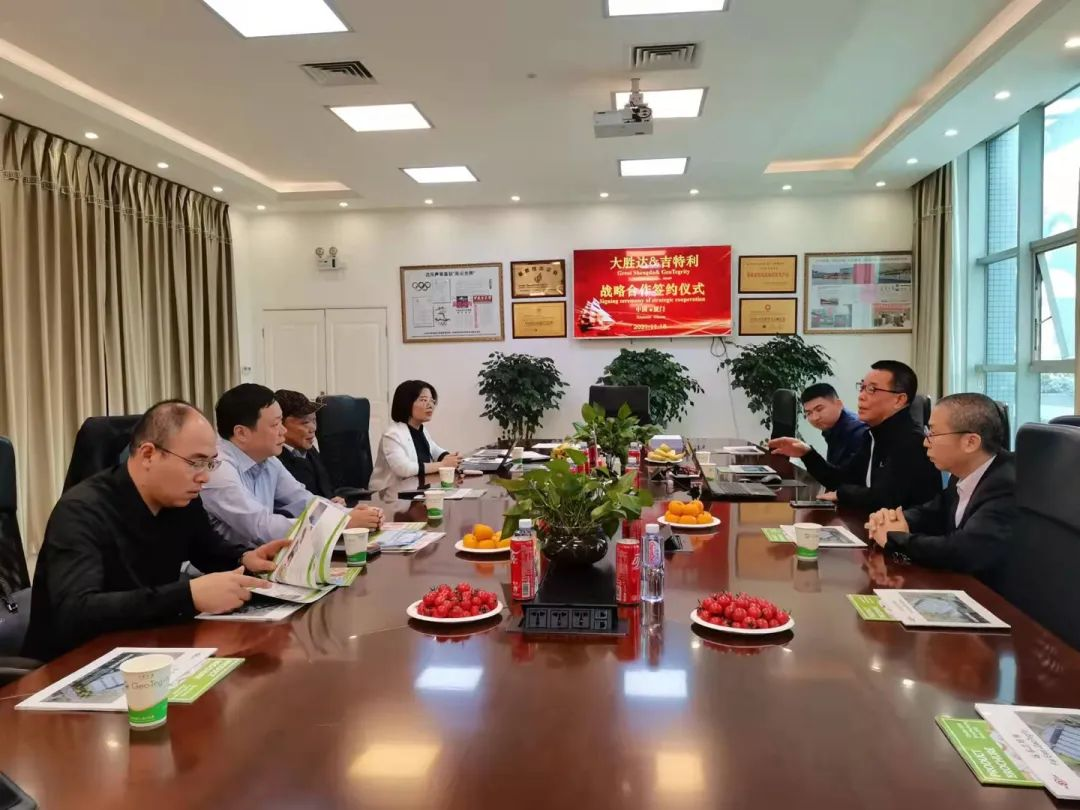 Su Binglong, chairman of GeoTegrity, briefly introduced Geoterity's development, current status of the industry and future plans, expressing that through cooperation with a high-quality enterprise like Great Shengda, he is full of confidence in the future of Hainan Great Shengda and will definitely help them do a good job in the model factory of Pulp environmental protection tableware.
Fang Nengbin, Chairman of the Board of Directors of Shengda Group and Chairman of Great Shengda, fully affirmed advanced technology of GeoTegrity, and believes that Great Shengda can rely on the advantages of both parties to establish an interconnected digital platform and make Hainan Great Shengda become an intelligent and digital model factory.
Fang Wuxiao, founder and Secretary of the Party Committee of Shengda Group, has the confidence that the two sides will take the establishment of strategic cooperation as a starting point, strengthen cooperation in the fields of pulp environmental protection tableware products and supply chain, and Hainan Great Shengda project will definitely come from behind and soar to success!
Product introduction
With the signing of this agreement, Great Shengda and GeoTegrity will realize cross-border integration and coordinated development, and explore more convenient, efficient and diversified cooperation modes. Together, the two sides will fully integrate advantageous resources, jointly innovate the cooperation mode, and establish a long-term mechanism for information communication and resource sharing. In the future, the cooperation between the two sides will continue to strengthen mutual market promotion and technological upgrading in the field of degradable pulp products, realize the extension and expansion of the business fields of the two sides, enhance the social influence of the two sides, and jointly promote and promote the development of the two sides in their respective fields.
---
Post time: Nov-19-2021